Public consultation on the Green Deal Horizon 2020 Call
Public consultation on the Green Deal Horizon 2020 Call
The EC has opened a public consultation on the contents of the future Green Deal Call.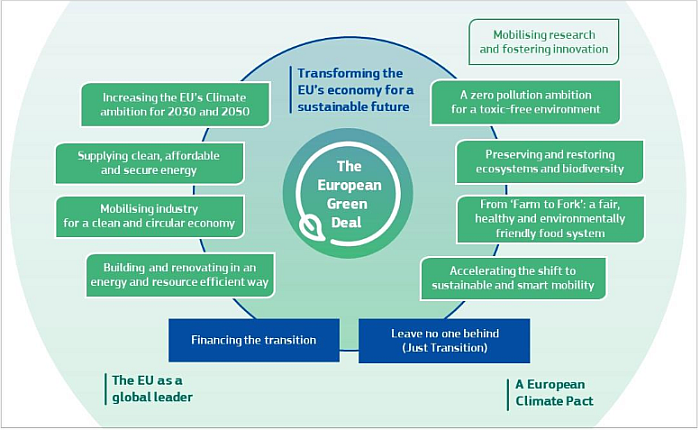 The new H2020 Green Deal Call is expected to be published in mid-September 2020. Before finalising the text of the Call for technological, demonstration, experimentation and social innovation projects  addressing any of the 11 Green Deal priorities (8 thematic areas and 3 horizontal areas), the EC has opened a public consultation for all the researchers, civil society, enterprises and citizens in general, to give their opinion on the contents of the Call. 
The Green Deal is the EU answer to the overall goal of becoming the world's first climate-neutral continent by 2050.
All those interested in giving their opinion can access the consultation via the following link . Each Call area can be accessed separately to see the draft texts of the topics to be opened in September. 
International Cooperation is included as a horizontal area, and specific references to the collaboration with countries outside the EU can be found in Area 1: Increasing Climate Ambition: Cross-Sectoral Challenges; Area 3: Industry for a Clean and Circular Economy, Area 7: Ecosystems and Biodiversity and Area 9: Strengthening our knowledge in support of the European Green Deal, related with research infrastructures.
The public consultation, opened until the June,3, is an opportunity to contribute to shape the Green Deal Call. 
Links:
More information on the European Green Deal.
Public consultation on the Green Deal Call.
Communication from the EC to the Council and the European Parliament on the Green Deal.