New Coronavirus Impact Dashboard
New Coronavirus Impact Dashboard
New Dashboard created by the IDB and IDB Invest to track in real-time the impact of COVID-19 in LAC countries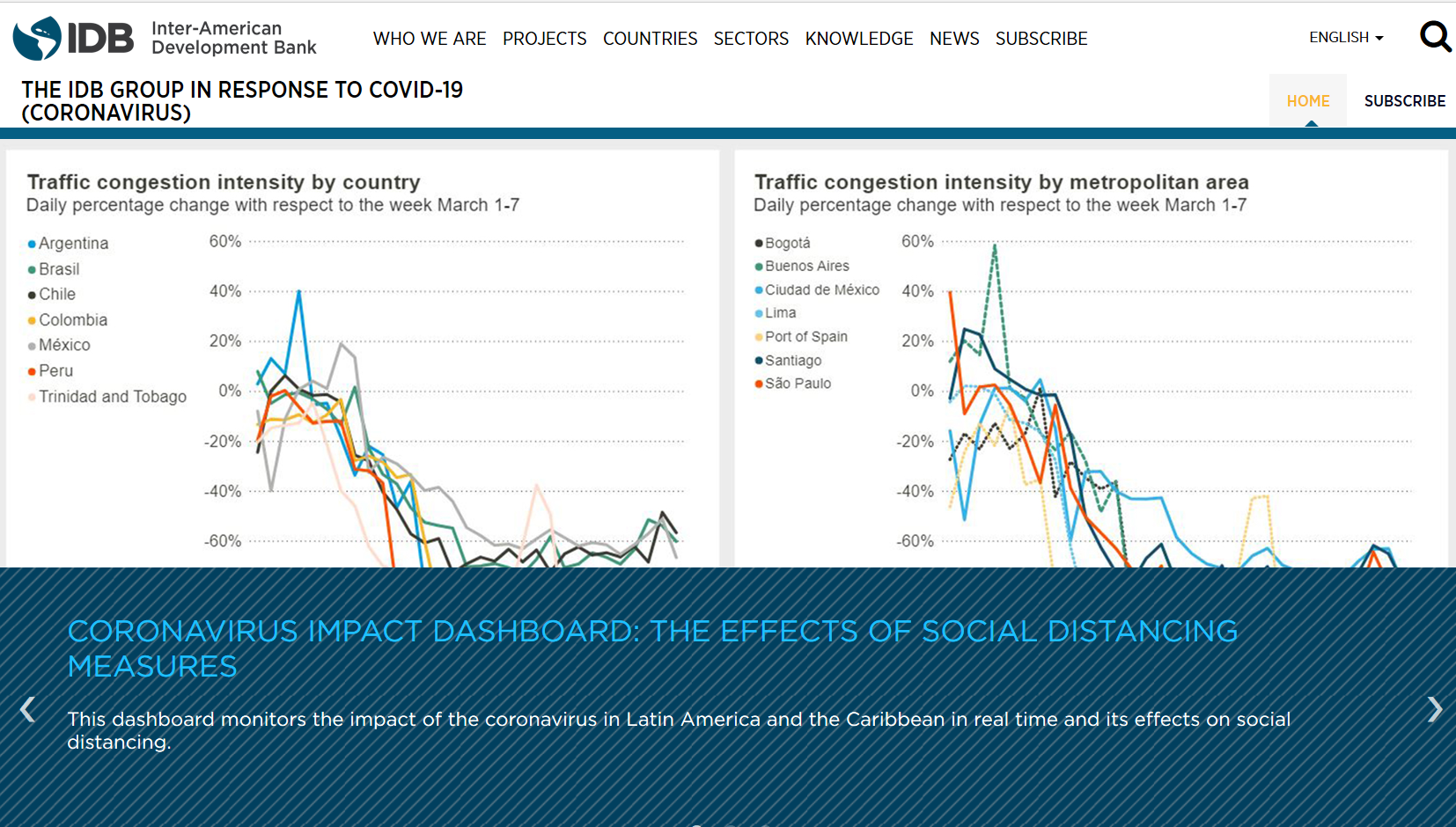 As a response to the COVID-19, the IDB And IDB Invest have created the Coronavirus Impact Dashboard to track in real-time the impact of COVID-19 (coronavirus disease) on the countries of Latin America and the Caribbean. The dashboard intends to track many variables of interest to provide policymakers, epidemiologists, and the general public in the region measures of the impact that restrictions and recommendations for "social distancing" due to the COVID-19 outbreak are having on the population and economic activity.
Initially the dashboard provides measures of impact on traffic congestion, some measures of public transport use, and daily statistics on COVID-19 cases at the country-level or lower levels when available. Successive versions will track changes in other measures of public transport use, pollution, crime, etc. Depending on the data source, data provided in the dashboard will be continuously updated (daily or weekly) to be able to track real-time impact. 
Subscriptions for receiving all the news have been enabled through a link in the Dashboard's web.
Source: Inter-American Development Bank and IDB Invest. "IDB And IDB Invest Coronavirus Impact Dashboard". 2020. Inter-American Development Bank. https://www.iadb.org/es/coronavirus