New Communication: The Global Approach to Research and Innovation. Europe's strategy for international cooperation in a changing world
New Communication: The Global Approach to Research and Innovation. Europe's strategy for international cooperation in a changing world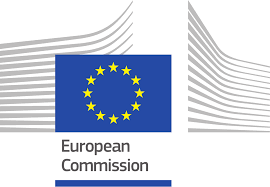 The European Commission has adopted a Communication on the Global Approach to Research and Innovation, Europe's strategy for international cooperation in a changing world.
With this Communication, the Commission presents a new strategy that:
reaffirms the EU commitment to lead by example to preserve openness in international research and innovation cooperation, while promoting a level playing field and reciprocity underpinned by fundamental values;
strengthens the EU's leading role in supporting multilateral research and innovation partnerships to deliver new solutions to green, digital, health, social and innovation challenges.
This global approach should be implemented through:
modulating EU bilateral cooperation in research and innovation to make it compatible with European interests and values and to strengthen the EU's open strategic autonomy;
mobilising science, technology and innovation to accelerate sustainable and inclusive development, and the transition to resilient, knowledge-based societies and economies in low and middle-income countries; and
initiatives modelled on a Team Europe approach, which combine actions by the EU, financial institutions and Member States to maximise the effectiveness and impact of the actions.
It will also serve as a guide in implementing the international dimension of the new EU programme for civil research and innovation, Horizon Europe, and its synergies with other EU programmes.