Horizon Europe - List of third country participation
Horizon Europe - List of third country participation
The list of the 3rd countries eligible for automatic funding under Horizon Europe has been published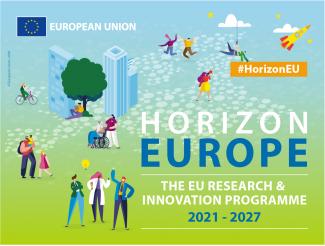 An important component of the Horizon Europe reference documents of special interest for international cooperation is the list of eligible Associated Countries and third countries automatically eligible for funding under the Framwork Programme for Research and Innovation.
The 18 Associated Countries are those who have signed, or are in the process of signing, an association agreement with the EU for the participation in Horizon Europe. They can participate under the same conditions as legal entities from the EU Member States, unless specific limitations or conditions are laid down in the work programme and/or call/topic text. Some of these countries are: United Kingdom, Israel, Island and Norway.
The third countries are those non-associated countries and international organisations that can participate in Horizon Europe projects, unless specific limitations or conditions are laid down in the work programme and/or the call/topic text.
While all participants from non-associated non-EU countries can take part in Horizon Europe actions, not all of the countries are eligible for funding automatically. Only participants from low- to middle-income countries listed in the document are automatically eligible for funding.
The remaining countries that do not appear on the list and are not member or associated countries will usually participate at their own costs, except if their country is explicitly identified in the work programme and call for proposals as being eligible for funding or the granting authority considers that their participation as a beneficiary is essential for implementing the project.
With regards to LAC countries, all are eligible for funding as third countries except Brazil and Mexico (as in Horizon 2020), Panamá, Uruguay and Chile (a novelty of Horizon Europe). 
Download the complete list of third countries participation from the Funding&Tenders Portal link.