Addressing Global Challenges Together: the Role of Science Diplomacy
Addressing Global Challenges Together: the Role of Science Diplomacy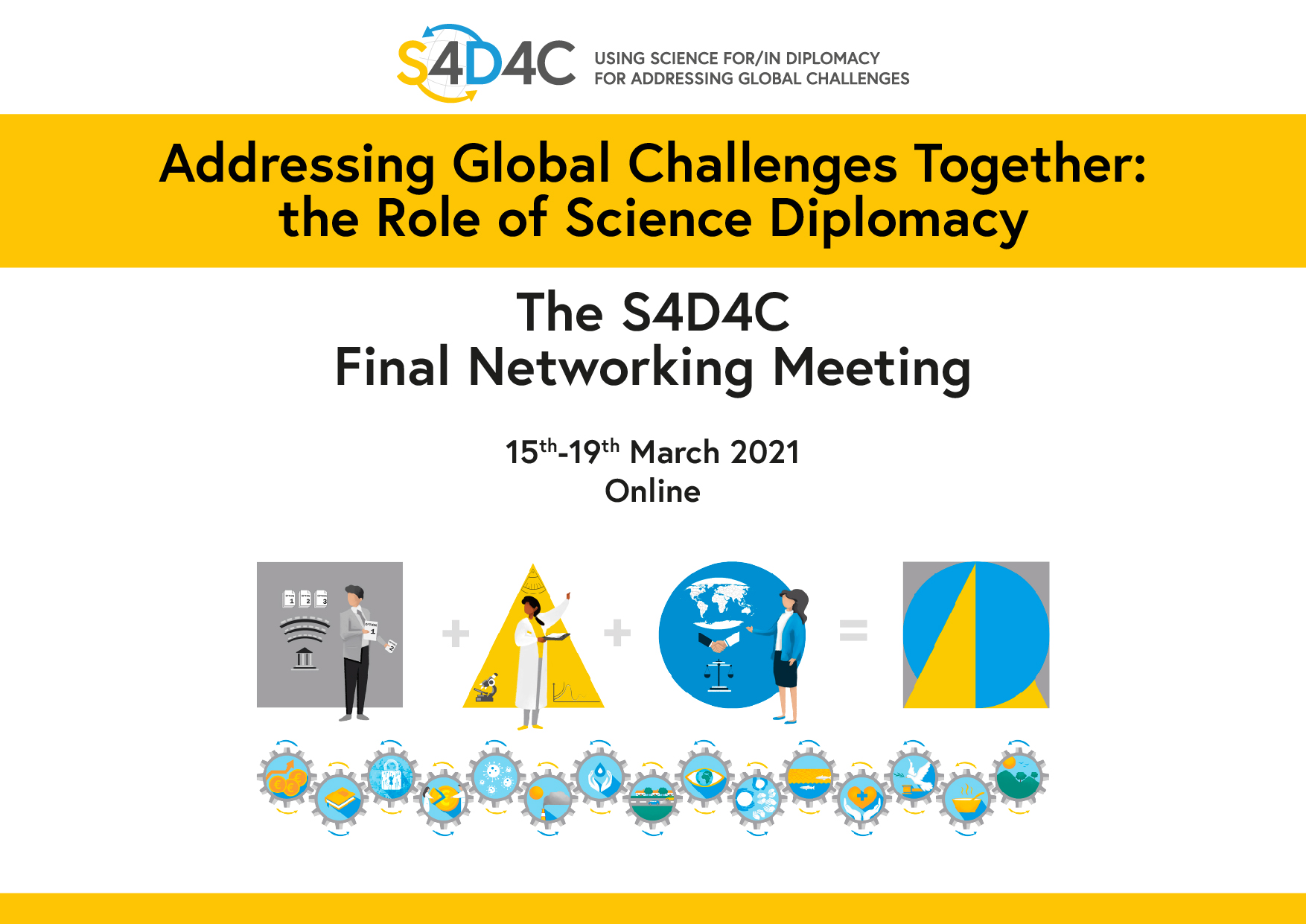 The  3rd and final networking meeting of the S4D4C (Using Science for/in Diplomacy for Addressing Global Challenges) project, titled "Addressing Global Challenges Together: the Role of Science Diplomacy", will be taking place online for a week from Monday 15th March to Friday 19th March 2021.
The one-week event aims at advancing in the establishment of a lively European and global science diplomacy community while providing its practitioners with additional tools, knowledge and policy recommendations. This final networking meeting will celebrate the end of the S4D4C project, but it will also provide the stage to discuss the legacy of S4D4C and additional outcomes stemming from this European and global discussion around science diplomacy.
The meeting will combine plenary sessions and satellite sessions, and two 'Social Hours', that will bring the community together in an interactive way to foster networking and engagement capabilities of participants.
Visit the S4D4C webpage to see the provisional agenda. 
Do not miss the opportunity to read again the two documents published by the project: The Madrid Declaration on Science Diplomacy and the policy report Calling for a systemic change: towards a EU science diplomacy for addressing global challenges".
The project S4D4C has been funded by Horizon 2020.